Free Additional Driver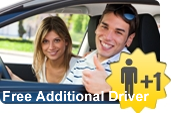 All rental companies within the state of California include one additional driver free of charge on the gold package. If you require more drivers we recommend upgrading to the platinum package which also includes a tank of fuel.
Budget include one free additional driver throughout the whole USA.